TRT is an ever-increasing area of interest for many men. In this article, I highlight the most prominent influencers that can help you understand and learn more about testosterone replacement therapy and your hormones.
Testosterone Replacement Therapy (TRT) is an ever-increasing area of interest for many men. With declining testosterone levels and sperm count on the rise, men want solutions.
The list I present today consists of the most well known influencers online for learning about and understanding TRT.
While there are many more resources on TRT, this list covers the most prominent faces in the community.
Some of them are experts with years of experience in the industry. Others are beginners and patients that are on TRT and share their experiences.
Between everyone, there is a wealth of information that can help everyone from the beginner starting out with TRT, to the more advanced, looking for ways to optimize their hormones and health.
PLEASE NOTE: I have only included TRT influencers that I am aware of who are currently active on social media and produce regular video content.
Jay Campbell
Jay Campbell gets honorable mention because he has been a powerful TRT influencer to many, including me.
His information is easy to digest and he works with the best of the best minds and doctors in the medical industry.
He has authored many helpful books. The TRT MANual is a must for those new to TRT and his newer book, The Testosterone Optimization Therapy Bible, is a must for more intermediate to advanced information.
Jays website can be found here.
I also highly recommend his YouTube channel, TOT Revolution. The wealth of information you gain from his interviews with industry leaders and doctors is the best out there.
Nelson Vergel
Nelson Vergel is well known (and loved) within the TRT community. He is a leading educator on hormone therapies and men's health and has more than thirty years experience working in the field.
Most influencers and people looking for information on testosterone replacement therapy have come across and referred to Nelson's work at some point or another.
Nelson's book "Testosterone – A Man's Guide" is a great reference.
He also runs one of the biggest online TRT communites at ExcelMale.com.
Nelson's YouTube channel can be found here.
Noah Thomas (Big No Know)
Noah was a huge help to me when I started my TRT journey.
Sometimes it's easier to learn from someone who has gone through, or is going through the same journey as yourself.
Noah has been through and documented all the trials and tribulations that we all go through on our TRT journey and evolution.
Noah has a huge playlist of videos on YouTube documenting his TRT journey and you can learn a lot about the TRT process by watching them.
Daniel Kelly
Daniel Kelly is an upcoming TRT influencer on social media and I believe he is going to make waves.
Daniel helped me find a TRT doctor in the UK when I first entered the community. He was a patient, just like me back then.
Since then, he has made huge progress and is fast becoming an authority on TRT.
He has worked with Balance My Hormones in the UK and more recently he collaborates with Jay Campbell on a regular basis.
Daniel's forte is hormone and health optimization in younger men.
While he doesn't have a YouTube channel yet, he does publish great content on Instagram and Twitter.
His website can be found at: danielkelly.eu
Steven De Vos
Steven, also known as The Lifting Dermatologist, runs a new fitness channel on YouTube. He focuses on a bit of a different angle when it comes to fitness – dermatology.
I have included him here because he is a doctor and has a keen interest in TRT, and produces videos on the subject regularly.
I have no doubt he'll offer a unique perspective when it comes to testosterone replacement therapy and I look forward to seeing more from this newcomer in future.
Follow The Lifting Dermatologist on YouTube. You can also find him on Instagram and Twitter.
Paolo Broccardo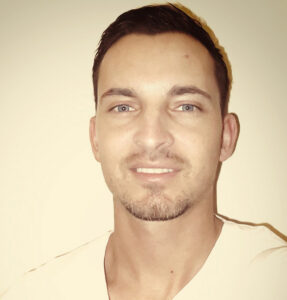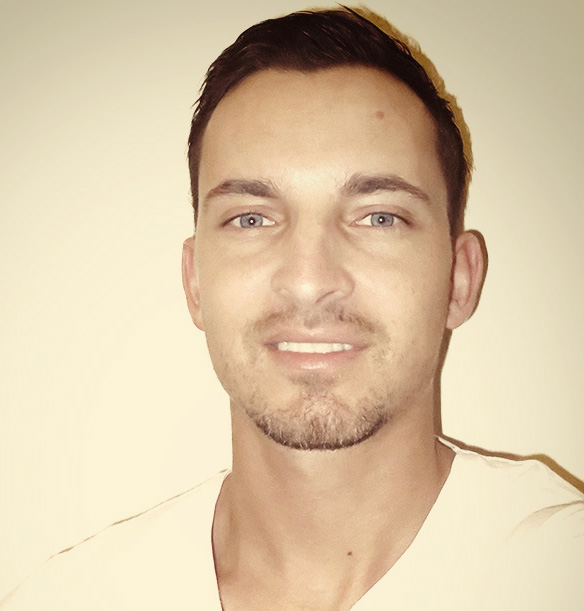 No list would be complete without a little self-promotion.
I wanted to list myself just to share what I do and what my plans are for the TRT community in the future.
I currently run a YouTube channel and The TRT Hub website to help men learn the basics about TRT and how to get started. I also document my progress, journey and experiences in different countries.
TRT changed my life unbelievably, and I'd like the same for other men.
My goal for the next three years is to create a place where TRT newbies/beginners can come to and get a clear understanding about testosterone replacement therapy.
I want this to be as practical as possible, so my focus will be on practical guides that help men in many different countries get treated correctly.
TRT and hormone management can be a tricky subject, and my goal is to make it as easy to understand as possible for the layman.
Conclusion
I am eternally grateful to the influencers above that have already helped me and thousands of other men.
Be sure to also check out the following social media influencers that talk about TRT:
Alexander J.A Cortes: https://twitter.com/AJA_Cortes
Dr John Crisler:  https://twitter.com/DoctorCrisler
If you know of any others that you believe should be here, please let me know. I'm sure there'll be an updated list in future.